About P3C Technologies LLC
P3C Technologies LLC is a service started by Brad Otto in 1996, originally created to aid home users with their technology needs.  The "P3C" originally stood for Personal Computer Construction and Consultation back in the day when building custom computers for people was still profitable!
Our business transitioned to (and is now) technology consulting services for the home and business.  The typical market we serve includes home users that need in-person / remote assistance, as well as small to medium sized businesses that do not employ a full-time IT staff.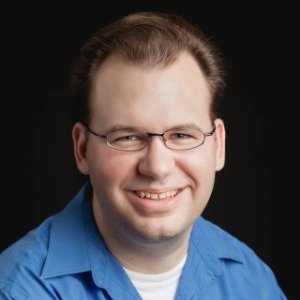 Brad Otto
Owner and IT Consultant
The owner of P3C Technologies LLC, Brad Otto, has worked in the field of Information Technology (IT) since 1996.  He has a Bachelor of Science from Marquette University and won the IT Award from Marquette's College of Business Administration – an award given to one senior classman in the college who is most likely to succeed with a career in IT.  Brad spent his early days in his IT career at multiple firms including M&I Data Services, Amerivoice Telecommunications, Johnson Controls, Leeson Electric, and Accenture.  While at Accenture, Brad moved from an analyst to a manager within 4 years.  He worked on a wide variety of IT projects with some of the brightest and smartest people he ever met and with excellent clients in industries such as Industrial Equipment, Consumer Goods, Travel / Leisure, and Pharmaceuticals.  The years Brad spent working for these firms prepared him to be able to translate the techie speak and work with clients of any size and talk to employees at any level about their technology needs – from the sole proprietor to CEOs of larger firms.
Brad loves working to solve his client's technology problems and looks forward to helping you!
Richard Otto
IT Consultant
P3C's first addition, Richard Otto, brings a diverse skill set to the table.  Richard's knowledge in Website Design, Human Resources, IT Support, and Customer Service complements P3C's mission to always provide the best service possible.  Richard's career and life have always revolved around the field of Information Technology (IT).  Since he was little, he was already taking computers apart, figuring out how they worked, and rebuilding them.  His outgoing personality allows him to provide outstanding customer service.  He is a graduate of the University of Wisconsin – Milwaukee, where he decided to expand his knowledge, skills, and abilities by pursuing his degree in Human Resources Management (HRM).  He has worked for multiple companies, in various industries, prior to P3C, where he helped them with both their IT and business related needs.
Timberann Otto
IT Consultant / Office Administrator
Timberann Otto keeps the office running smoothly as office administrator.  She also takes care of our website customers by running our website care services including securing the sites and ensuring they stay up to date.  Coming from the Healthcare field, not only did Timberann provide analyses and validations for the Laboratory, she also troubleshooted many IT issues that arose while on-the-job.  Her knowledge and skill in Lab Information Systems brings added insight to P3C Technologies, allowing us to recognize the many needs of one of the most challenging and ever-changing fields in Information Technology; the Medical field.  Timber obtained her Bachelor's degree in Medical Technology from the University of Minnesota – Twin Cities.  Later on, she completed her Master's in Business Administration from Cardinal Stritch University – Milwaukee.
P3C Technologies has the right skills and experience to service your every technology need.  Contact us today to setup an appointment.  You will not be disappointed by the service you receive!